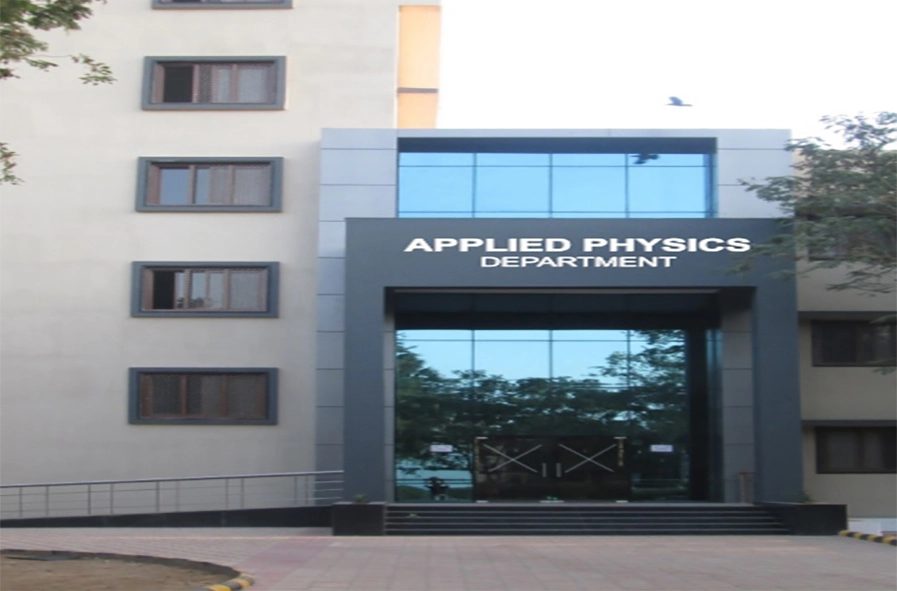 Greetings of the day!
Welcome to the Department of Physics at Sardar Vallabhbhai National Institute of Technology, Surat. We started our journey in the year of 1962 as Department of Applied Sciences & Humanities, afterward it renamed as Department of Applied Physics in year of 2009. Recently, in the year of 2020, the department was renamed as Department of Physics. Since its foundation, the department has been recognized all over the country for its excellence by consistently producing quality professionals in the field of physics and strived for excellence in R & D. The department not only offers the students to explore fundamental Physics but also promotes applied and interdisciplinary research.
The department supports all undergraduate & postgraduate students by providing them a firm foundation of physical sciences through state-of-the-art teaching by offering them basic and advanced courses on physics. The department offers a five-year integrated M. Sc. programme (through JEE entrance) in Physics with a sanctioned intake of 60 per year. Currently, there are about 300 students in the department including more than forty research students pursuing their doctoral research in several thrust areas of national importance. Many of our master students ranked well in various national level competitive exams like NET, GATE and securing placements in industries, and also doctoral positions in various prestigious universities in abroad.
The department is a DST-FIST sponsored department, and currently active in cutting edge research in the areas of astrophysics, Nuclear Physics, high energy physics, particle physics, plasma physics, condensed matter physics, materials science, nanotechnology and nano-bio physics related to emerging technologies. The Department has already made its mark at the national and international level with several externally funded research projects, national-level awards and research collaborations across the country and globe.