Chief Vigilance Officer : Dr. J. N. Patel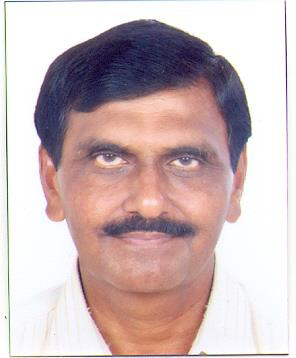 Dr. Jayantilal N. Patel is currently working as Professor (Higher Administrative Grade) in Department of Civil Engineering at Sardar Vallabhbhai National Institute of Technology (SVNIT), Surat, India. He has more than 35 years of teaching and research experience and over 02 years of professional experience. His work has involved trans-disciplinary approach to water resources management including planning, modelling and optimising the water resources in urban as well as rural areas using computational and geospatial techniques for the benefits of end users. The important areas of his current research are conjunctive use of surface water and ground water management for irrigation purpose, use of internet of things (IOT) for water related applications, use of super absorbent polymer (SAP) material based on local farm products for agriculture water management and other interdisciplinary topics.
Dr. Patel is acting as Part Time Chief Vigilance Officer at SVNIT, Surat. Apart from research he has a wide administrative experience including head of department and dean (alumni and resource generation). He has worked as chairman of some important committees at SVNIT, Surat. He has attended various trainings courses related to vigilance works.
Dr. Patel has over 165 publications to his credit, including over 60 research articles in peer reviewed international journals and supervised 12 PhD scholars as well as 45 master level students in the area of water resources engineering. He has acted as an examiner for some Ph.D. thesis and reviewer for many research papers in various reputed journals. Dr. Patel is a member of Australia India Water Centre and also actively involved in some important assignments between India and Australia.
Dr. Patel has acted as Principal Investigator of 05 research projects, acting as co-investigator at ongoing SPARC project (sponsored by Indian and Australian government agencies), completed 60 consultancy projects, authored / edited 07 books, delivered 75 expert lectures, organised 30 workshops /training courses, received 08 prizes / awards and rendered expert services at community, local and national levels many times.

(Dr. Jayantilal N. Patel)
Chief Vigilance Officer
Sardar Vallabhbhai National Institute of Technology, Surat