Director In-charge : Prof. Ravipudi Venkata Rao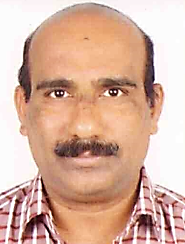 Prof. Ravipudi Venkata Rao
Director In-charge
Director's Message:
This institute was established in 1961 as one of the regional engineering colleges for imparting technical education in Civil, Mechanical, and Electrical Engineering disciplines. The Government of India has conferred the status of 'Institute of National Importance' to the institute w.e.f. August 15, 2007. At present, the institute is conducting six UG programs and nineteen PG programs in engineering, three integrated M.Sc. programs each of five years duration, and a Ph.D. program in all disciplines of engineering and sciences. We emphasize on developing all-round leadership skills and are proud to say that the institute is ideally placed to exploit the synergy within the engineering and science departments at the institute. Over a period of six decades, the institute has emerged as a leading institution and is maintaining an exemplary record of academic contribution for achieving excellence in teaching, research, and governance.
The student community drawn from all over the country and abroad has grown and will continue to grow in strength and diversity. The institute is committed to create an ambience for nurturing innovation, creativity, and excellence within its students. The institute owes a lot to its alumni for its reputation and national standing. The NIRF ranking of the institute is improving from year to year and it is in the top 50 institutions in engineering category of NIRF-2021, with a rank of 47.
The institute is celebrating the Diamond Jubilee this year but remains as young at heart as ever. We remain committed to excellence and growth in every facet – UG, PG, and Ph.D. programs, cleaner and greener campus with a positive working environment, excellent infrastructure, professional development opportunities, vibrant co- and extra-curricular activities, community engagement, and ambiance for bonding through equity, trust, and mutual respect. Keeping in view of the National Educational Policy (NEP) 2020, the institute aims to be a globally accepted leading academic institute that provides a more holistic and multidisciplinary education, creating knowledge, and catalysing excellent and innovative quality research in science, engineering, and technology, contributing to the development of nation and humanity at large.
The institute has an excellent placement record, with several top-ranking companies visiting the campus every year. We heartily welcome the recruiters to participate in our placement process and test our budding talents. This will be rewarding all sides. We will be happy to receive the suggestions to improve the process of recruitment further.
On behalf of the entire fraternity of SVNIT Surat, we invite the companies and individuals to come forward and let their innovations convert into commercial products/processes through our Technology Business Incubator named as ASHINE. We earnestly look forward to establishing a fruitful and long-standing relationship.
If you are a prospective student or potential recruiter, or colleague and have any specific queries or concerns, do not hesitate to contact us.